Figure skating is a rare combination of art, sport, grace and strength.
If you're new to figure skating or are picking up your well-worn skates, the IceHouse is the perfect place for you to train and hone your skills.
FIGURE SKATING ACADEMY
If you were one of the many who would stay up late to catch the Winter Olympic figure skating competitions, perhaps its finally your chance to get off the sidelines and start making some shapes in the ice.
Our Figure Skating Academy offers lessons for beginner skaters all the way up to National and International competition level. Our experienced instructors work with you to provide optimal training for skaters with all the benefits of their own years of experience and competing.
For more information on any of our Figure Skating Academy programs, please email us at [email protected]
PROGRAMS
We offer programs in:
Solo Skating
Pairs Skating
Ice Dance
Synchronized Skating
Theatre On Ice (TOI)
QUICK LINKS
Classes Available
On Ice Coffee Club – $25pp
Coach: Renee Badcock
Time: Monday 10-11am
Full Ice on the Henke Rink
• Edges, turns and transitions to Music
• Followed by a free coffee in the Café!
Off Ice Strength and Conditioning:
Coach: Georgia Wooderson
Time: Monday 6:15-7:15pm (following the freestyle session
Capacity: 10 (all levels)
• Skating specific strength exercises for legs, core, glutes and upper body
• Cardio vascular fitness drills
• Injury rehab exercises (under physiotherapist direction)
Off Ice Spins and Jumps: UNAVAILABLE UNTIL FURTHER NOTICE
Coach: Olivia Johnstone
Thursday 7-8 pm (following the freestyle session)
Capacity: 10 (Beginners to Novice level)
• Spinning using plastic spin boards and/or bearing spinners (students to supply)
• Jump exercises and drills
• Dry land jumps up to double jumps
Off Ice Ballet Limber/Stretch for Skaters:
Coach: Kimberly Francis
Time: Monday 7-8pm
Saturday 1015-1115 am
Capacity 10: (Beginners to Senior)
Payment Method:
A common multisession pass or 10 x $24 =$240
Pass can be used for any off ice class and for Coffee Club and multiple classes per week.
Pass to be presented at reception for wristband as proof of payment
Drop in Costs are $30 per session per person.
SYNCHRONISED SKATING
O'Brien Icehouse is the home of Vic Synchro, Victoria's recreational and competitive Synchronised Skating teams.
If you're looking for something different that is social, fun and challenging, synchonized skating may be for you – we have teams to suit all ages and abilities. Once you know the basic skills of skating, you can join the Aussie Skate synchro class and recreational teams at O'Brien Icehouse and then be considered for an invitation to join our competitive state level teams. Our teams compete in club, state and national competitions.
For more information on any of our Synchronised Skating programs, please email us at [email protected]
PROGRAMS
Skate School
My First Team: Our beginners class for Skate School children who are new to synchronised skating
Skate School
My First Team: Our beginners class for Skate School children who are new to synchronised skating
Figure Skating Academy
Basic Synchronised: For young students have want to learn some more advanced synchronised skating skills
On Edge
Adult division (over 18 team)
Eclipse
Junior division (under 18 team)
QUICK LINKS
Introduction to Synchronised Skating
Pathways for Synchronised Skaters
Team Uniform, Costumes and Presentation
Excellent rinks, fantastic facility and the staff are so friendly and professional, my children and I skate at the rink all the time, we are always made to feel welcome and it is a great way to spend the day.
Glenn (Facebook review)
OTHER FIGURE SKATING PROGRAMS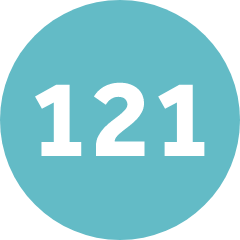 PRIVATE LESSONS
Private lessons are available at O'Brien Icehouse for a more personal coaching session. To book these private lessons please contact one of our accredited coaches directly.
Please note, private lesson fees do not include the cost of entry. Entry must be paid for separately.
Freestyle sessions are offered daily for independent training, or you can choose to have private lessons in any one of these sessions.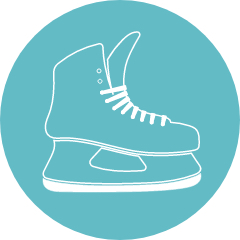 FREESTYLE SESSIONS
Continue to train and develop your skills within a setting where the focus is on figure skating.
You will be surrounded by other figure skaters in a training environment. Please don't let the seasoned skaters intimidate you, but, for your safety and that of the other skaters, please do read and observe our freestyle session rules, available from the link below.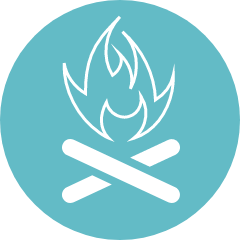 HOLIDAY CAMPS
The O'Brien Icehouse Holiday Camp
5 FULL DAYS of ice skating programs for beginner boys and girls from 6-16 years old. O'Brien Icehouse is the only Olympic Accredited Ice Skating Training Centre in Australia. Learn ice skating from qualified coaches with international experience. Costs include, morning tea, lunch, afternoon tea, ice skating and lots of fun!