This low-impact game of patience, precision and broomsticks has gained popularity in recent years with now a world-wide audience of over 1.5 million registered players.
The amount of strategy and teamwork that goes into choosing the ideal path and placement of each stone, and the skill of the curler to decide how to achieve this has lead to curling being given the nickname of "chess on ice".
COME & TRY CURLING SESSIONS
Want to try Curling?
Join one of the Come & Try sessions from 7.00 PM – 8.00 PM on Curling nights. Bring a few mates along for a fun evening. All the equipment and instruction provided. Cost is $25 per person and can be paid on arrival at the ticketing desk or via the link below.
PROGRAM
Come and Try Curling
SCHEDULE
Come and Try Curling is on Monday Nights and has wrapped for 2023! We will be welcoming back Curling in April 2024. Stay tuned for the 2024 schedule!
To see available sessions please click here
TIME
7pm – 8pm
We do recommend arriving 15min early.
EQUIPMENT
No skates required! Wear warm loose fitting clothing, warm socks and rubber-sole running shoes. We recommend a helmet (helmets available to borrow if needed).
COST
$25 per session
For more information visit Victoria Curling Association.
VICTORIA CURLING ASSOCIATION
The Victorian Curling Association (VCA) was established in 1984 and is Australia's largest active curling club, with the Winter Curling League running on Monday nights between April and August each year.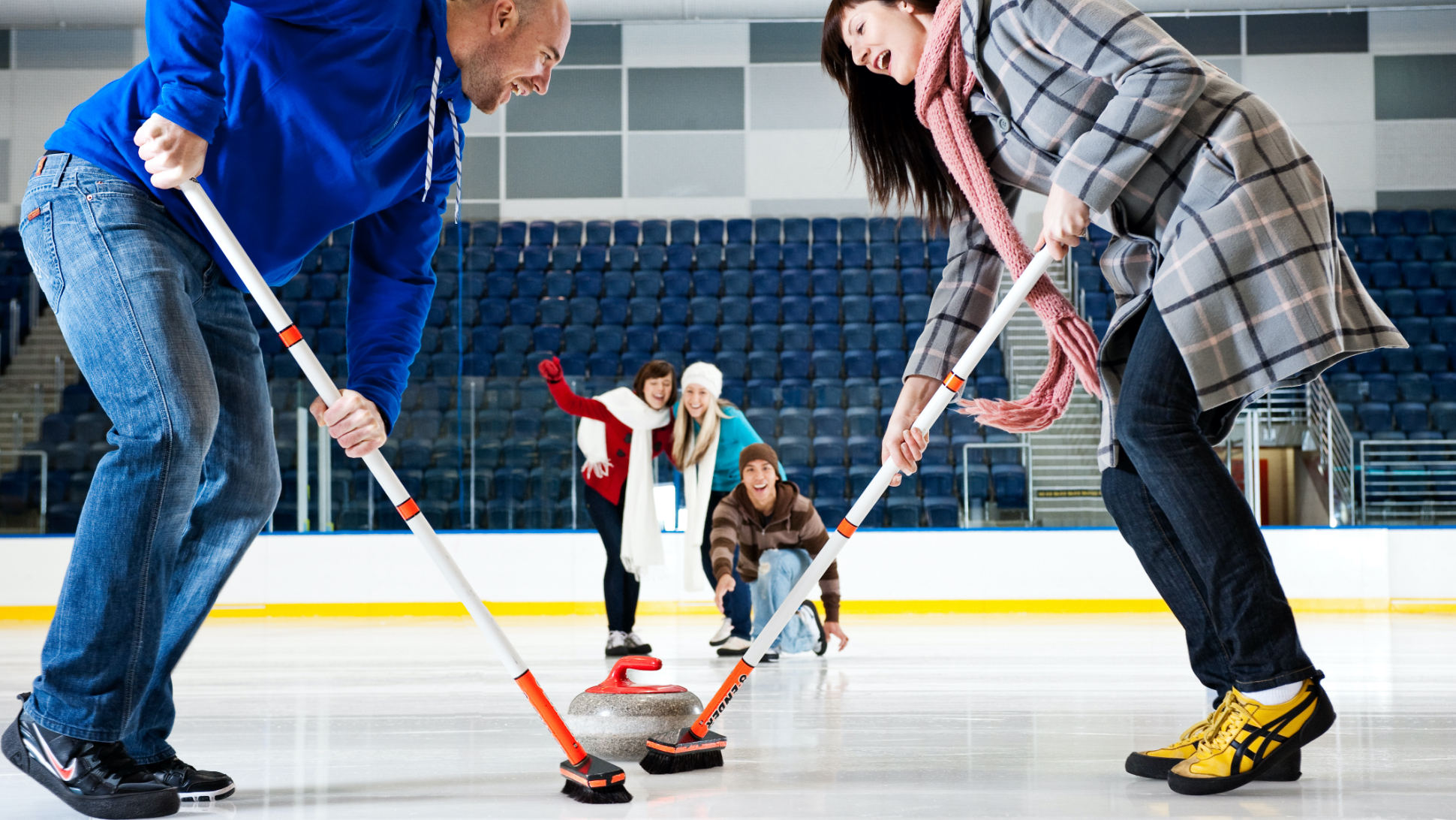 The VCA has hosted the Australian National Curling Championships in two consecutive years, 2006 and 2007, where mens, ladies, mixed open and mixed doubles teams competed in various categories.
The VCA has been based out of O'Brien Icehouse since 2010 and is dedicated to helping Victorians discover the fun of curling.
For more information on the Victorian Curling Association, please visit their official website.
PROGRAMS
To find out when the VCA are hosting drop in curling at O'Brien Icehouse please check the VCA Website.
VCA will be running a beginners program from the 27th of February. For more information, click the link below.
Excellent rinks, fantastic facility and the staff are so friendly and professional, my children and I skate at the rink all the time, we are always made to feel welcome and it is a great way to spend the day.
Glenn (Facebook review)