To make your experience a memorable one some basic planning will help your visit.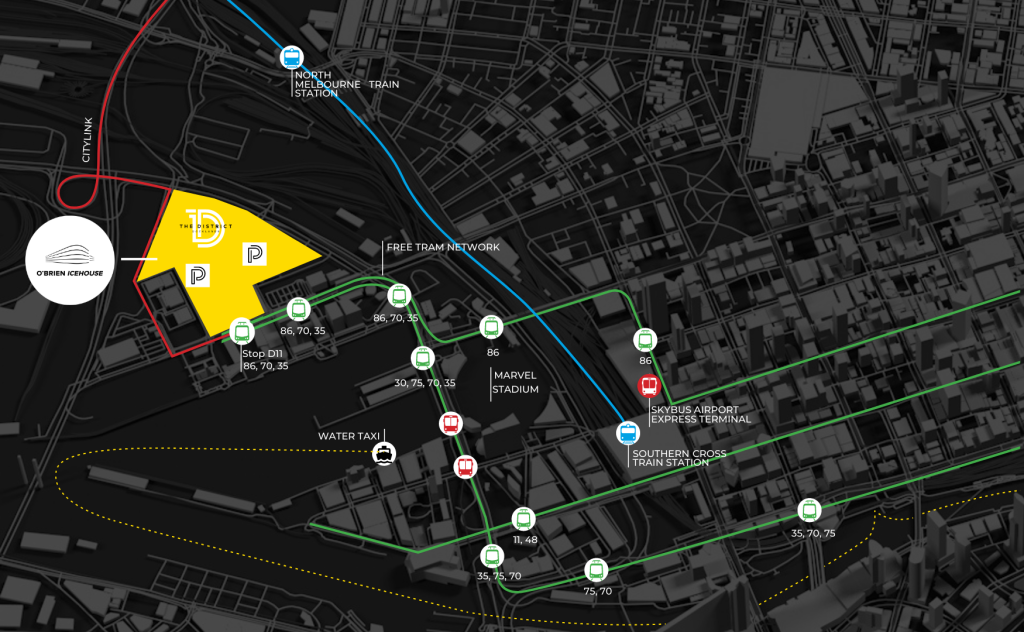 COVIDSafe Plan
The O'Brien Icehouse CovidSafe Plan is Available Here
CASHLESS VENUE
O'Brien Icehouse is now cashless and will only be accepting EFTPOS at all transaction points. We recommend pre-booking your tickets through our website prior to arrival, however tickets will be available at the door and payment must be through EFTPOS.
PRIOR TO ARRIVAL
Tickets to any events or recreational skating we recommend to be booked online prior to arrival. Please see our calendar and events for opening and closing times and themed events.
Before leaving home, check the date and session time of your booking.
Only bring what you need. A limited number of lockers will be available at the venue.
We recommend if you wish to wear a helmet (recommended for all beginners) that you bring your own. There will be free helmets available if required. The Federal and State Governments recommend where possible, to avoid sharing of equipment which is needed for the head/face.
If you are feeling unwell and have any COVID-19 symptoms, we kindly ask you to refrain from coming to the venue and see a doctor immediately. Email us at

[email protected]

to amend your booking.
WHAT TO WEAR
Before you leave home you will need to know what to wear. The air temperature in O'Brien Icehouse is a mild 16 degrees, it is best to dress snug. Comfortable, warm clothes are recommended: Layering your clothes is also advised – although you may feel cold when you arrive, a few laps around the rink will get you warm in no time.
GETTING HERE
There are many alternatives modes of transport as O'Brien Icehouse is centrally located only 2 kilometers from the CBD. Our address is 105 Pearl River Road, Docklands
Melways Ref: 2E D3
CAR
Take the Footscray Road, Docklands exit off the Bolte Bridge, travelling in an east-bound direction, simply turn right at Costco. If travelling west-bound along Footscray Road, enter Pearl River Road directly, turn left after Costco.
The District Docklands West Car Park (88 Pearl River Road) is the closest and easiest for parking. Additional parking can be found at the The District Docklands East Car Park (90 Waterfront Way). The District Docklands parking for the first 90 minutes is FREE. More info & pricing can be found on their website.
TRAM
Take the free City Circle tram (from Flinders street or La Trobe Street) direct to the Waterfront City, Docklands stop or from the CBD take the free Tram 70 (via Flinders Street) and Tram 86 (via Bourke Street) will also take you to the Waterfront City, Docklands stop. O'Brien Icehouse is only a 5 minute walk from the last stop along Pearl River Road which is at the set of traffic lights just past the tram stop. Plan your public transport journey here!
WHEN YOU ARRIVE
Present your email confirmation either printed or on your phone to the ticketing staff.
The ticketing team will issue you a wristband.
Head down to skate hire, present your wristband and let them know your shoe size.
If you have any questions about how to put on your skates or want some skating tips, ask our friendly skate hire team!
SKATE & HELMET HIRE
To get off to a skate start, there's one essential item: the skates themselves. We have two kinds on offer and which you choose is up to you! Helmets are available but it's recommended that you bring your own.
FOOD & DRINK
Whether you're watching other skaters cut the ice or refuelling after cutting some yourself, warm up at our Igloo café with a hot drink and a snack.  Open daily, find our opening hours here.
We look forward to welcoming you. See you soon!